The Self Love Method is a 12 Week Coaching Course designed to teach Life Coaches and Entrepreneurs a solid coaching method for deep emotional inner work. This is a duel part program that will teach you the coaching strategy for Life Coaching your clients, while also breaking through your own personal money blocks and fears. Learn how to realign with your higher self and let go of your limiting beliefs rooted in fear and failure so you can start manifesting more abundance. Get certified in a coaching method that will allow you to stand strong in your business.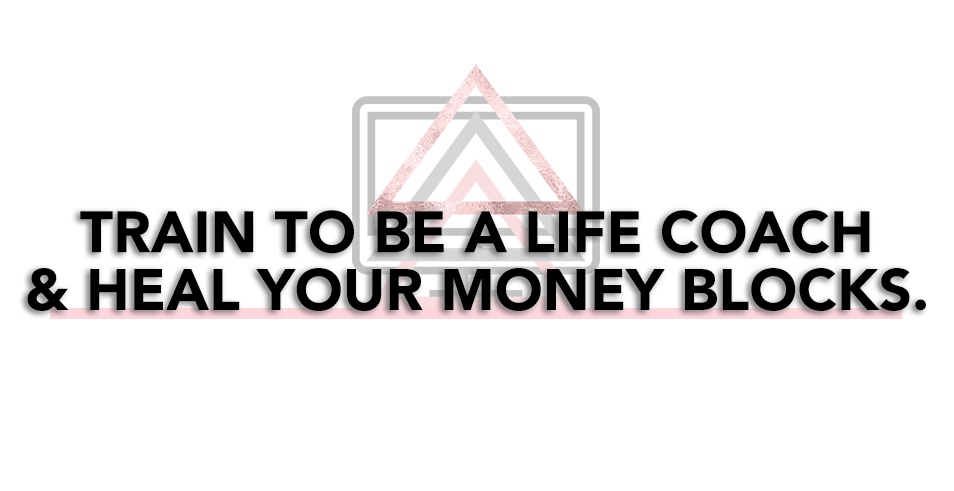 THE COACHING STRATEGIES YOU WILL LEARN:
How to break through fear, blocks and insecurities by destroying limiting beliefs and emotional setbacks.
How to redefine and restructure your life values to create abundance and fulfillment in your life and your clients' life.
The Six steps to creating goals and achieving them without fault, failure or fight. — The FLOW system.
How to walk your client through a structured transformational coaching journey with a coaching outlined program.
How to close a sale, enroll a client and remove your money blocks so that you stop struggling in your business.
The secret to combining your private coaching business with a network marketing platform or MLM business.

When you Enroll in the 12 Week Self Love Method
-The 3 month coaching program!
-12 Live Coaching Calls with Lauren Eliz and Kris Britton
-24/7 access to your coaches in the Self Love Circle Facebook Community
-12+ Workbooks and Video modules for your coaching training
-Self Love Life Coaching Certification
-All the accountability and support you need!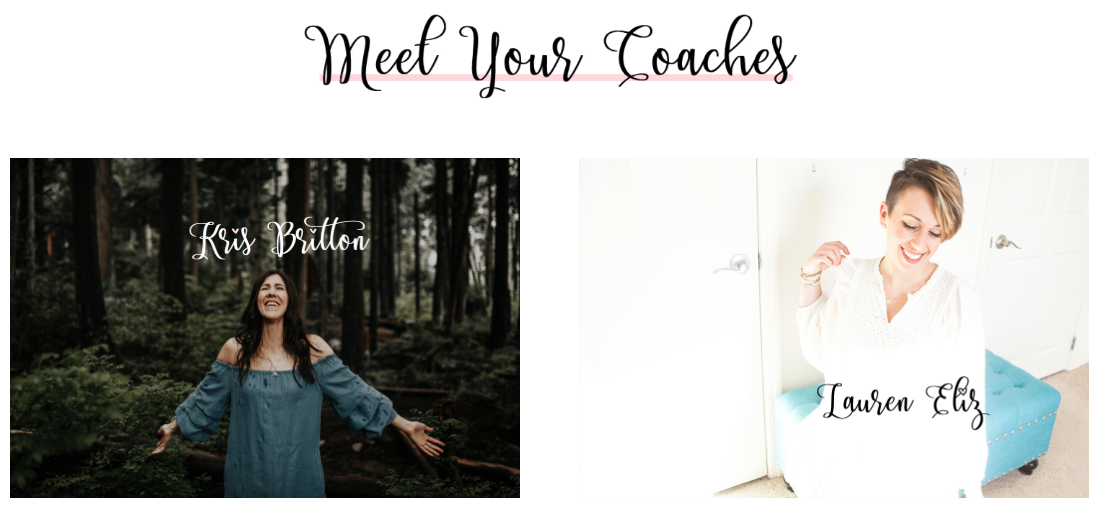 Kris and Lauren have over 10 years of combined coaching experience in life and business transformation and have helped hundreds of women reclaim their lives, bank accounts and their self-love.
This is the coaching method that we use to help our clients go through a massive life transformation with the strategies for sustainable success.
Yup! Whether you are a coach, a network marketer or a girl just trying to awaken her soul – this course is designed to teach you everything you need to know about leading the world with your god given talents – while also attracting the abundance you deserve.
MAKE MORE MONEY with less hustle and zero overwhelm.
Discover a world where you have the POWER to manifest the abundance you want without working hard and struggling. Learn how to receive money and heal your money blocks without struggling and busting your booty 24/7. Yes we teach you how to tap into flow and authentically grow your business.
HEAL YOUR RELATIONSHIP WITH MONEY so you can make more of it.
Go through the SLM and we will teach you how to repair your relationship with money and your fear of failure so that you can create the financial reality of your dreams. Build your self confidence and heal your own beliefs about your ability so you can lead your business!
LEARN OUR SECRET COACHING STRATEGIES to teach to the world.
Through this course, Kris and Lauren will show you exactly how to coach your future clients with our self love method coaching strategy. During this course you will learn the exact principles and breakthrough concepts we use to give our clients massive results.