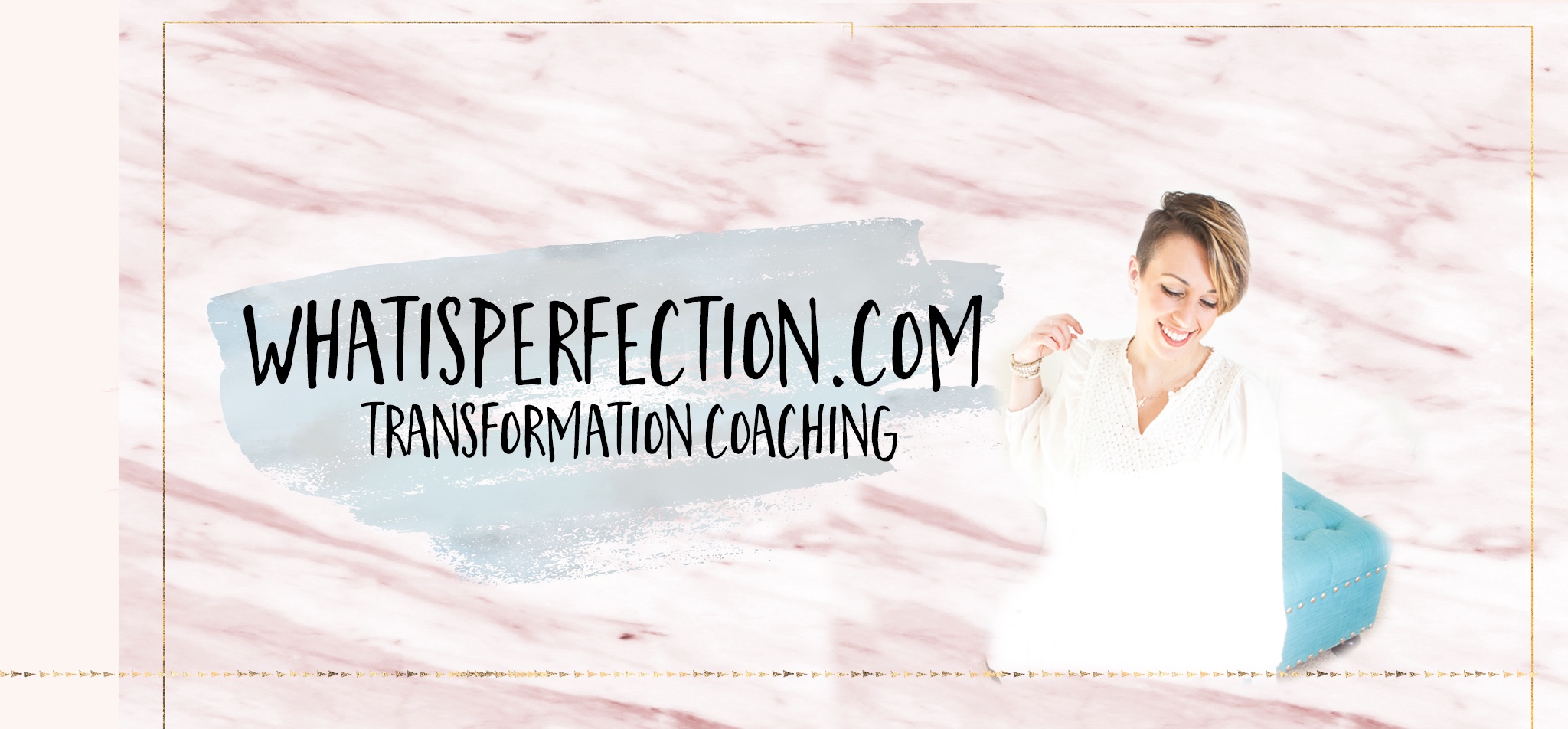 WELCOME!
Hey gorgeous! I am so happy you stumbled into this self improvement world, and I can't wait to tell you all about it. But because there is so much here for you at What is Perfection, I'm going to break it down for you. First, let me start with the girl behind What is Perfection LLC. Since you're probably wondering anyway.
ABOUT LAUREN ELIZ
That's me. The "What is Perfection Girl." Yup. I may be a life coach but trust me, I am far from Perfect. I created WIP because I had a dream: to help lost girls reclaim their lives, find happiness and pick up the pieces. Something I did a long time ago. You can read all about me in this page: Lauren's Story. I'm also a one on one life coach, self improvement course creator, and a lot more. But we'l get to that in a bit.
ONLINE LIFE TRANSFORMATION COURSES

Whenever you want to make a big bold change for your life, it's important you have the proper emotional support and educational tools to make it happen. That's why I have designed a series of 30 Day Courses focusing on those big bold challenges and helping you make your dreams come true. These courses are always changing, so feel free to check out the Course Catalog to see what's available to you. And if you have questions about how they work, check out the Course FAQ Page for more information.
SUPORT COMMUNITIES

Want support and self improvement tips for free? Join the communities I run. Right now, there are two open to you. You can join the tribe here-- > THE WIP Self Improvement Group
THE BLOG
Oh the blog....One of my favorite parts of What is Perfection LLC. Seriously. I love it. The blog is my little safe place where I get to be open and share my life with all of you. And it's amazing. Blogging will always be one of my favorite parts of what I get to do as a life coach every day. But I also know it's an important part. It's my chance to connect with all of you, let you know that you aren't alone. And most importantly, to let you know there is no shame in being imperfect. Even as a life coach - I keep my life completely open on here. I don't ever want anyone to feel like they need to pretend they are something they're not. So I make sure to be as real as I can be 24-7 on here. So go head, browse What is Perfection and have fun!
TOPICS ON WIP
Everyone struggles with different areas of life. SO Here' on the blog, I try to address as many of those areas as possible.
| Confidence | Health and Wellness | Relationships | Lifestyle | Self Improvement |
No matter what the struggle you are facing, there is something here for you.
COACHING ONE ON ONE
If you are hungry for a big bold change and feel ready for a one on one life coach. Fill out an application for my one on one coaching packages. Schedule a Free Discovery Call whenever you are ready. My goal as a coach is to provide you all the resources for finding happiness, building self confidence and discovering who you are. -BASICALLY, I WANT TO MAKE YOUR DREAMS COME TRUE.
NEED TO CONTACT LAUREN?
Just check out the Contact Lauren page and shoot me an email with any questions, concerns or comments. I try to answer emails within 24 hours or as soon as possible. But sometimes things are a bit crazy. So please be patient with me love! I promise I will do my best to answer you as soon as I can <3